3 Long-Term Care Myths That Could Sink Your Retirement
One of the most enjoyable aspects of retirement planning is thinking about all of the fun things you will do after you stop working. Retirement is a time for being with family, relaxation, travel, and even taking up new hobbies and pursuits.
However, there are also substantial challenges in retirement that require disciplined planning. One of those challenges is the very real need for long-term care, which is extended support that's required when a person struggles to complete basic activities of daily living, such as getting dressed and eating.
Many retirees need long-term care because of cognitive issues, such as Alzheimer's, but there can be other causes as well. For instance, you may suffer an injury that limits your mobility or you may have an injury that limits your ability to care for yourself.
Long-term care is often required for years. As you might imagine, it can also be costly. For those two reasons, it's important to develop a plan for dealing with long-term care in advance. Without a plan in place, you may not be able to acquire the level of care that you would prefer.
Don't think long-term care is an important issue for you? Review the three long-term care myths below. If any of them sound familiar, you may want to reconsider your thinking.
I won't need long-term care when I'm older.
You might not plan for long-term care because you think it won't happen to you. According to the U.S. Department of Health and Human Services, 70 percent of Americans age 65 and older can expect to need long-term care at some point in their lifetime.1
Think that figure seems high? Consider all of the possible conditions that might prevent you from performing basic activities of daily living. You could suffer from cognitive diseases like Alzheimer's and dementia. You could also potentially suffer injuries to your hips, knees, and other body parts, which could limit mobility. Additionally, it's not uncommon for retirees to suffer from diseases like cancer, heart disease, Parkinson's, and others, all of which could restrict your ability to care for yourself.
It's only natural that your health may falter as you age. The numbers suggest that most retirees have a very real probability of needing long-term care at some point. If you don't have a plan in place, you may not receive the kind of care you want.
Medicare will cover what I can't afford.
Medicare is an especially helpful tool for retirees. Depending on the mix of coverage you choose, Medicare may cover a wide range of expenses, including hospitalizations, prescription drugs, doctor visits, and more. A supplemental policy might even help you with premiums.
However, Medicare doesn't cover everything. One of the items generally not covered is long-term care. It is often covered by Medicaid, but that program usually requires that you have few assets and little income. Unless you meet that criteria, don't count on government benefits to fund your long-term care.
I can count on my family to assist me.
You may be fortunate enough to have children and other family members nearby. You may assume that you can count on their assistance as your health declines. Perhaps you will be able to count on them to an extent, but you may not want to rely on family as a long-term strategy.
Caring for another person is hard work. Your children likely have their families, careers, and other responsibilities. As much as they may want to care for you, they may not have the time or ability to do so. Consider whether you want to place that kind of burden on your child or other loved one, especially during what may be the final years of your relationship.
Ready to start planning for your long-term care need? Let's talk about it. We welcome the opportunity to help you analyze your needs and develop a strategy.
1http://longtermcare.gov/the-basics/who-needs-care/
This information is designed to provide a general overview with regard to the subject matter covered and is not state specific. The authors, publisher and host are not providing legal, accounting or specific advice for your situation. By providing your information, you give consent to be contacted about the possible sale of an insurance or annuity product. This information has been provided by a Licensed Insurance Professional and does not necessarily represent the views of the presenting insurance professional. The statements and opinions expressed are those of the author and are subject to change at any time. All information is believed to be from reliable sources; however, presenting insurance professional makes no representation as to its completeness or accuracy. This material has been prepared for informational and educational purposes only. It is not intended to provide, and should not be relied upon for, accounting, legal, tax or investment advice.
16114 – 2016/9/20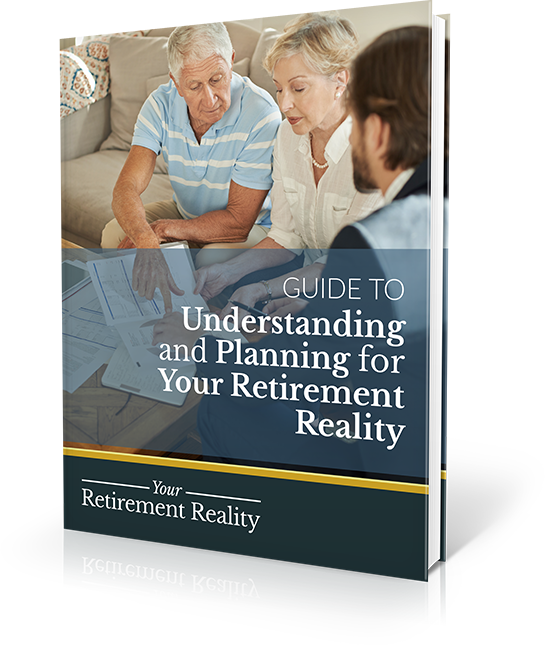 Reality Check: It Might Be Time to Revisit Your Retirement Income Plan
Funding your retirement today has changed dramatically from planning a retirement income a few decades ago. Today's economic circumstances have created a new reality that requires a different approach.
Download Now