3 Options If You're Short on Retirement Savings
There's no doubt that retirement is a major financial goal. In order to meet your goal, you may have to save for decades. While past generations could rely on pension benefits, today's retirees have to shoulder much of the burden through personal savings and investing.
Are you concerned that you won't have enough money for retirement? You're not alone. According to a recent Gallup survey, 64 percent of Americans say they are concerned about having enough money to retire comfortably. That figure is high enough to make retirement America's top financial concern.1
What happens, though, if you reach your desired retirement age and don't have enough saved? While that scenario may not be ideal, you do have options available. With some planning and creative thinking, you can likely still have an enjoyable and comfortable retirement even if you don't hit your savings goal.
Below are three ways to bolster your financial foundation before you retire:
Work longer.
Again, this may not be ideal, but it's an obvious strategy if you're short on retirement funds. Working beyond retirement age helps in a few ways. First, it gives you a few more years to save and contribute to your retirement accounts. It also helps you delay Social Security, which could increase your benefit. Finally, by continuing to work, you eliminate years during which you may need to withdraw funds from your savings.
Working later in life doesn't necessarily mean staying in your current job. Perhaps you could transition into consulting or some other position that allows some schedule flexibility. Or if you have a passion or hobby, you may be able to find part-time work in that area. Be creative and think of a work opportunity that aligns with your interests and goals.
Evaluate your plans for retirement.
Another way to overcome a savings gap is to reassess your plans for retirement. By cutting your expected spending, you may be able to reduce the amount of savings you need for retirement. You may even have enough to retire today if you're funding a smaller budget.
Look at downsizing to a smaller home. That's an easy way to cut your mortgage, insurance, taxes, maintenance and utilities. Plus, if you have substantial equity in your current home, you could take some of that equity and use it to pad your savings.
Also consider other cost-cutting measures, like sharing a car with your spouse or spending less money on travel and dining out. The less you spend in retirement, the lower your savings goal should be.
Increase your guaranteed income.*
It may be that you have a substantial amount saved for retirement, but you don't feel comfortable taking withdrawals that aren't guaranteed. Perhaps having more certainty in your retirement income would help you feel more confident in your decision to leave the working world.
There are ways to convert your savings into guaranteed income sources. For example, annuities offer a number of different methods for creating guaranteed lifetime income streams. Also, if you can delay Social Security past your full retirement age, you will likely see an increase in your monthly benefit when you do file.
Interested in more strategies to overcome your savings gap? Let's talk about it. We welcome the opportunity to help you analyze your needs and develop a strategy. Let's connect soon and start the conversation.
*Guarantees, including optional benefits, are backed by the claims-paying ability of the issuer, and may contain limitations, including surrender charges, which may affect policy values.
1http://www.gallup.com/poll/191174/americans-financial-worries-edge-2016.aspx
This information is designed to provide a general overview with regard to the subject matter covered and is not state specific. The authors, publisher and host are not providing legal, accounting or specific advice for your situation. By providing your information, you give consent to be contacted about the possible sale of an insurance or annuity product. This information has been provided by a Licensed Insurance Professional and does not necessarily represent the views of the presenting insurance professional. The statements and opinions expressed are those of the author and are subject to change at any time. All information is believed to be from reliable sources; however, presenting insurance professional makes no representation as to its completeness or accuracy. This material has been prepared for informational and educational purposes only. It is not intended to provide, and should not be relied upon for, accounting, legal, tax or investment advice.
The material is not intended to be legal or tax advice. The insurance agent can provide information, but not advice related to social security benefits. Clients should seek guidance from the Social Security Administration regarding their particular situation. The insurance agent may be able to identify potential retirement income gaps and may introduce insurance products, such as an annuity, as a potential solution. Social Security benefit payout rates can and will change at the sole discretion of the Social Security Administration. For more information, please consult a local Social Security Administration office, or visit www.ssa.gov
16160 – 2016/10/18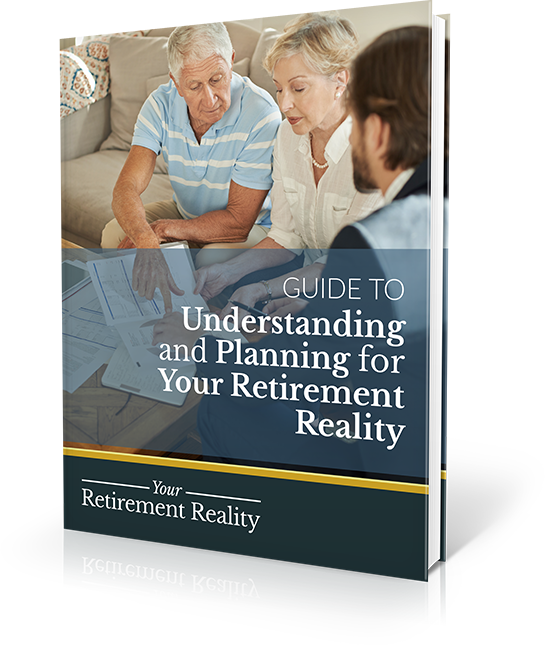 Reality Check: It Might Be Time to Revisit Your Retirement Income Plan
Funding your retirement today has changed dramatically from planning a retirement income a few decades ago. Today's economic circumstances have created a new reality that requires a different approach.
Download Now