Did You Know Medicare Doesn't Cover These 3 Expenses?
One of the biggest milestones for many retirees is transitioning from employer-sponsored health care coverage to Medicare. For decades, you have probably paid into the Medicare system. When you turn 65 and when you file for Social Security, you are finally able to start receiving the benefits you've been paying for all these years.
Depending on the package of benefit options you choose, Medicare covers a wide range of health care costs, including hospitalizations, doctor's office visits and even prescription drugs.
Medicare doesn't cover everything, however. In fact, there are a number of potential costs you could face in retirement that aren't covered by Medicare. If you don't have a plan in place to address these expenses, they could put you in a difficult financial position.
Below are three common costs that aren't covered under Medicare. What's your plan to pay for these types of treatment?
Dental, Vision and Hearing
Most employer plans cover dental, vision and hearing treatment at relatively modest premiums, so it may be surprising to learn that these types of treatment aren't covered by Medicare. That's the reality, though. Given the propensity for teeth, eyesight and hearing to deteriorate as you age, you may want to develop a plan to pay for this treatment.
One option is something called Medicare Advantage. These are Medicare plans offered by private insurers rather than the federal government. They offer everything you would find in regular Medicare. However, that traditional coverage is also bundled with other types of coverage, like dental, vision and hearing.
International Treatment
Does your retirement plan include international travel or perhaps even part-time living in another country? While you may be determined to see the globe, you should also take time to prepare for any medical needs that should arise during your travels.
Medicare generally doesn't cover treatment that's provided overseas. That means you may need to buy a supplemental private policy that covers treatment in your destination country. Some countries also may provide free health care. However, that benefit may be subject to residency requirements. Do your homework before you start your trip.
Long-Term Care
According to the U.S. Department of Health and Human Services, 70 percent of all 65-year-olds will need long-term care at some point.1 That care will likely last years for most people, and the costs may be substantial.
Unfortunately, Medicare doesn't cover long-term care. Medicaid does cover long-term care costs. However, you generally must have few assets and little income to qualify for Medicaid. Other funding options include long-term care insurance, in which you pay premiums today for long-term care protection when you need it. Long-term care insurance can be costly, but policies can often be customized to fit your needs and your budget.
Do you have a health care funding strategy? If not, let's discuss it. Contact us. We are happy to help you analyze your health care needs and develop a plan. Let's connect today and start the conversation.
1http://longtermcare.gov/the-basics/who-needs-care/
This information is designed to provide a general overview with regard to the subject matter covered and is not state specific. The authors, publisher and host are not providing legal, accounting or specific advice for your situation. By providing your information, you give consent to be contacted about the possible sale of an insurance or annuity product. This information has been provided by a Licensed Insurance Professional and does not necessarily represent the views of the presenting insurance professional. The statements and opinions expressed are those of the author and are subject to change at any time. All information is believed to be from reliable sources; however, presenting insurance professional makes no representation as to its completeness or accuracy. This material has been prepared for informational and educational purposes only. It is not intended to provide, and should not be relied upon for, accounting, legal, tax or investment advice.
16112 – 2016/9/20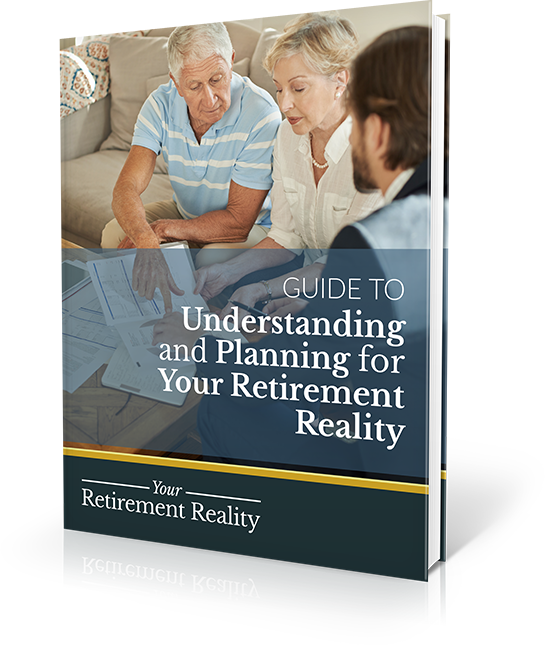 Reality Check: It Might Be Time to Revisit Your Retirement Income Plan
Funding your retirement today has changed dramatically from planning a retirement income a few decades ago. Today's economic circumstances have created a new reality that requires a different approach.
Download Now