If you're approaching retirement, you may be in the process of developing a budget and determining which expenses you can drop after you leave the working world. Many retirees look for ways to reduce costs by downsizing, transitioning to one car or cutting other costs.
One cost you may be looking to drop is your life insurance premiums. After all, your kids are likely out of the house, and you may have little or no debt. At first glance, it may seem like you don't need life insurance after you retire.
Additionally, you may have most of your coverage in the form of term insurance. Many people buy term insurance because it's often more affordable than permanent protection. You may have purchased your term policies when you had kids, under the assumption that you wouldn't need coverage when the kids were grown. If you have term policies ending soon, you may be tempted to let them expire.
Before you do that, though, it may be worthwhile to examine your needs. It's possible that you may have risk exposure and that a permanent life insurance policy could be an effective strategy. Not sure whether you need permanent coverage in retirement? Below are three signs that it could be right for you:
You're worried about the impact of long-term care.
According to the U.S. Department of Health and Human Services, the average 65-year-old has a 70 percent chance of needing long-term care in retirement.1 As you might imagine, that care can be costly, and it can be a drain on your resources.
One potential challenge is that you may require long-term care and may spend down your assets before you die, leaving your spouse with few assets to support himself or herself. Life insurance can serve as a liquidity backup, providing them with a fresh reserve of resources to generate income.
You want to leave an inheritance.
You've worked hard to accumulate assets and build a legacy. It might be important for you to leave that legacy to your children, grandchildren and other loved ones. If passing on an inheritance is a priority, you may want to consider a permanent life insurance policy.
Even if you have substantial assets, you can't predict what will happen to those assets between now and your passing. You may need costly long-term care that drains your resources. Your asset values may suffer a steep decline. Your heirs may have trouble liquidating property and other assets after you pass away.
With life insurance, your heirs simply fill out a beneficiary claim form and then receive their respective benefit. They don't need to worry about value fluctuations, selling property or other complications. You can be confident they will receive their share of your legacy.
You have outstanding financial obligations.
It would be nice to retire debt-free, but that isn't always possible. You may have a mortgage on a new home or a vacation property. You may have outstanding medical bills. Or perhaps you have debt associated with a business you own.
If so, you likely don't want to pass those debts on to your spouse or children after you die. Life insurance provides immediate liquidity that can be used to pay off those obligations. If you have outstanding debt that is likely to extend into retirement, consider purchasing insurance to cover those liabilities.
If you're not sure about your life insurance needs, let's discuss it. We can review your needs and objectives and recommend an appropriate protection strategy. We look forward to consulting with you soon.
1http://longtermcare.gov/the-basics/who-needs-care/
This information is designed to provide a general overview with regard to the subject matter covered and is not state specific. The authors, publisher and host are not providing legal, accounting or specific advice for your situation. By providing your information, you give consent to be contacted about the possible sale of an insurance or annuity product. This information has been provided by a Licensed Insurance Professional and does not necessarily represent the views of the presenting insurance professional. The statements and opinions expressed are those of the author and are subject to change at any time. All information is believed to be from reliable sources; however, presenting insurance professional makes no representation as to its completeness or accuracy. This material has been prepared for informational and educational purposes only. It is not intended to provide, and should not be relied upon for, accounting, legal, tax or investment advice.
16067 – 2016/8/31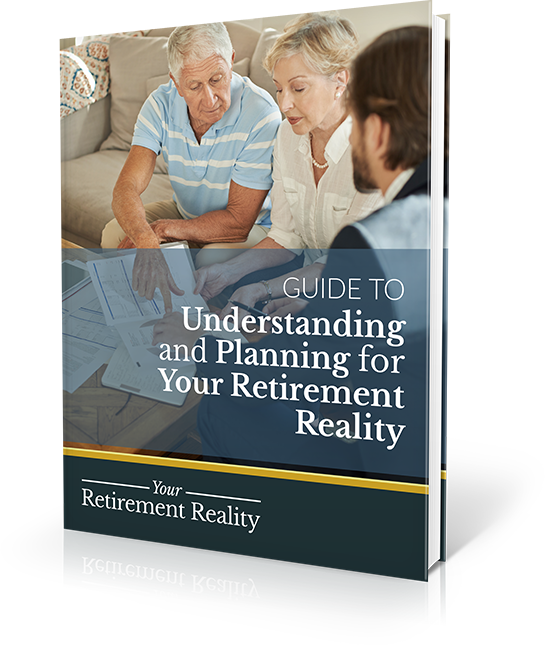 Reality Check: It Might Be Time to Revisit Your Retirement Income Plan
Funding your retirement today has changed dramatically from planning a retirement income a few decades ago. Today's economic circumstances have created a new reality that requires a different approach.
Download Now