Preparation Tips for Filing Your Tax Return
It's that time of year again. Tax Day is right around the corner, and if you're like most Americans, you're probably feeling a little stressed out. Many Americans use software to file their own returns. While software can be helpful, it still doesn't eliminate the complexities of the tax code. If you're not a tax expert, you may find it challenging to maximize your refund or minimize your tax obligation.
There are ways you can reduce your stress level this tax season. With some careful planning and a little preparation, you might be able to significantly reduce your anxiety level as you fill out your taxes this year.
Gather all your statements and documents early.
Sometimes a little organization can go a long way. In fact, you might be able to make this tax season a breeze by simply pulling together all the paperwork you need as early as possible. Some things you'll want to be on the lookout for in the mail are documents such as earnings reports from employers, bank statements, investment account statements and debt documentation.
You should have all the necessary documentation you need by the early part of the year. If you don't have it yet, don't worry. You can always call the account administrator and request to have the paperwork sent to you.
Get help if you need it.
After you review all your statements, it's time to figure out whether you'll need a little extra help. If you own a business or recently went through a divorce, then you might have a complex situation. Even if you don't have an overly complicated tax situation, you simply might not be comfortable doing your own returns.
Whatever the case, it's never a bad idea to ask for help. Tax professionals can help simplify the process and might actually end up saving you money in the long run.
Review where you're spending your money.
It's never a bad idea to know how your money is being spent. A regular review of your budget can help you determine whether you're within budget and inform future purchasing decisions.
Reviewing your spending is especially helpful at tax time. In fact, it could even save you money. You might find that some of your expenditures are tax-deductible. Certain expenses, such as costs for child care, health care and even home improvements, may be tax-deductible. A tax professional can help you identify which expenses are deductible.
Explore all your deduction options.
You may think that because it's a new year, anything you've done since Jan. 1 can't be deducted from last year's taxes. Well, that's not entirely true. There are some things you can deduct all the way up until April 15. For example, if you made tax-deductible contributions to a traditional IRA or health savings account in early 2017, it might be possible to deduct those contributions from your 2016 return.
Need help organizing your financial picture as you prepare for tax season? Let's talk about it. We can help you analyze your needs and develop a strategy. Let's connect soon and start the conversation.
This information is designed to provide a general overview with regard to the subject matter covered and is not state specific. The authors, publisher and host are not providing legal, accounting or specific advice for your situation. By providing your information, you give consent to be contacted about the possible sale of an insurance or annuity product. This information has been provided by a Licensed Insurance Professional and does not necessarily represent the views of the presenting insurance professional. The statements and opinions expressed are those of the author and are subject to change at any time. All information is believed to be from reliable sources; however, presenting insurance professional makes no representation as to its completeness or accuracy. This material has been prepared for informational and educational purposes only. It is not intended to provide, and should not be relied upon for, accounting, legal, tax or investment advice.
16437 – 2017/2/15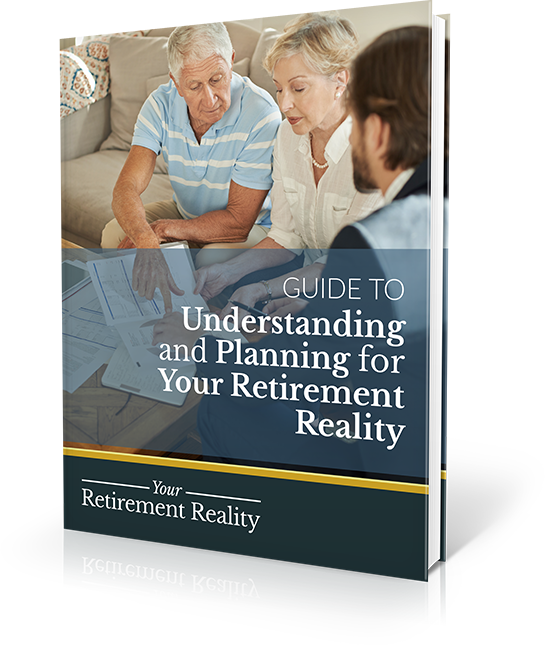 Reality Check: It Might Be Time to Revisit Your Retirement Income Plan
Funding your retirement today has changed dramatically from planning a retirement income a few decades ago. Today's economic circumstances have created a new reality that requires a different approach.
Download Now