Retirement Relocation: How to Find Your Ideal Destination
While relocation may bring a buzz of excitement to your planning, it can also generate some big questions. The biggest may be how you choose the right place to become your new home. Some retirees know exactly where they want to move, but for many others it's a bit of an open-ended question. Also, if you're married, you and your spouse could have differing views on the exact location.
Does your retirement plan include relocation to a new city, state or even new country? Retirement is the time to take advantage of your newfound freedom and live the life you've always imagined. That might include relaxing near the beach, playing golf year-round, being closer to family or immersing yourself in a new culture. The great thing about retirement is that you get to determine how you spend it.
Below are a few questions to ask yourself as you work through this challenging, yet exciting, decision. It's important to get this decision right, as moving to the wrong city or community could restrict your ability to enjoy retirement to its fullest potential.
How much do you want to see family and friends?
Don't ignore the mental and emotional complications that can arise when you relocate. If you have children or grandchildren, you may be underestimating how much you will miss them or how often you will want to visit with them.
Consider how much contact you'll have with friends and family. Is the distance drivable? How easy and affordable is it to fly in and out of your new location? Could you use video chat and other online solutions to make the distance easier?
While you may be excited about your plans, that excitement can easily fade if you find that you miss your loved ones. Put some thought into this before you make your decision.
How do you want to spend your time in retirement?
Before analyzing retirement locations, instead think about what your ideal day in retirement looks like. You will likely have more free time than you've ever had in your life. How will you spend that time? Will you work or volunteer? Will you play golf or enjoy other hobbies? Will you simply relax with family and friends?
By defining your goals and desired lifestyle, you can then determine what's most important to you, which can help you to better analyze possible locations. It can also help with evaluating living expenses. For instance, if golf is important to you, it may be helpful to know that the average green fees are substantially higher in one community than in another.
What type of climate would you enjoy?
For some, this question has an obvious answer. They want year-round sunshine and warm temperatures. However, that's not the case for everyone. You may enjoy the changing of the seasons. You might like winter activities, such as skiing. Or you may have past medical issues, like skin cancer, that make it difficult for you to enjoy the sun.
Define the type of climate you want, and use that as an initial filter to screen out possible locations. You can change a lot of things to make a new home work, but you can't control the weather.
Need some help planning your retirement relocation? Let's talk about it. We can help you analyze your needs and goals, and then develop a strategy. Let's connect today.
This information is designed to provide a general overview with regard to the subject matter covered and is not state specific. The authors, publisher and host are not providing legal, accounting or specific advice for your situation. By providing your information, you give consent to be contacted about the possible sale of an insurance or annuity product. This information has been provided by a Licensed Insurance Professional and does not necessarily represent the views of the presenting insurance professional. The statements and opinions expressed are those of the author and are subject to change at any time. All information is believed to be from reliable sources; however, presenting insurance professional makes no representation as to its completeness or accuracy. This material has been prepared for informational and educational purposes only. It is not intended to provide, and should not be relied upon for, accounting, legal, tax or investment advice.
16238 – 2016/11/15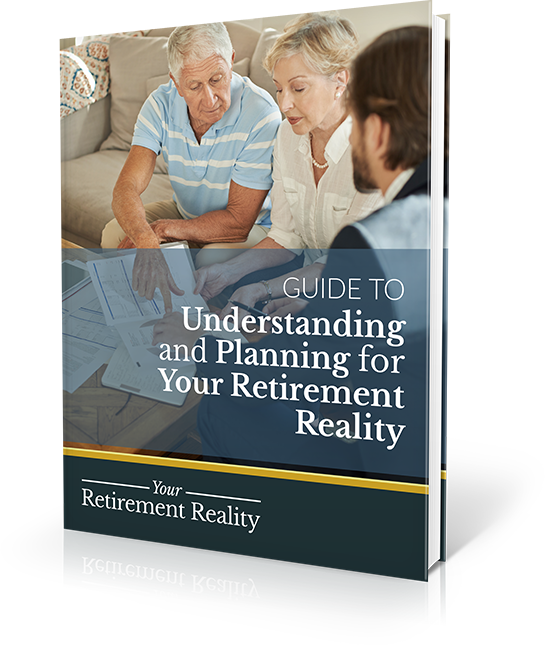 Reality Check: It Might Be Time to Revisit Your Retirement Income Plan
Funding your retirement today has changed dramatically from planning a retirement income a few decades ago. Today's economic circumstances have created a new reality that requires a different approach.
Download Now