Support Your Boomerang Child & Your Retirement
According to American Consumer Credit Counseling, one-third of all American households provide some form of financial support to adult children.1 That support may be the parents paying the child's bills, or the parents may simply give their children cash.
For many baby boomers, the years just before retirement represent their best opportunity to save for the golden years. They may be in their peak earning years, allowing them to take advantage of sizable contributions to their retirement accounts. Even better, their kids may be out of the house and financially independent, reducing the boomer parent's expenses and financial obligations.
Of course, that's not necessarily the case if the adult child has had trouble transitioning into independent, self-sustaining adulthood. That's the dilemma many baby boomers now face as their adult children, also known as "boomerang kids," return to the parental home for support.
It's always difficult to see your child struggle, especially when they're dealing with forces beyond their control, such as a stagnant job market or overwhelming student loan bills. However, the financial support you provide to your child may limit your own ability to save for retirement.
How do you support your kid and still protect your own retirement? It's a challenging balancing act. However, there are steps you can take to accomplish both objectives. Below are a few tips to help you support your child and support yourself:
Put it in writing.
It's perfectly acceptable to support your child if you have the means to do so. However, that support shouldn't be open-ended. Document the terms of the support and put hard limits into effect.
For example, you may require your child to start repayment as soon as they find a job. You could put a cap on the amount of monthly support or the duration of the support. You might create a phased transition in which you gradually shift bills back to your child or decrease the amount of support over time.
Put these terms in writing and have your child sign the document. That way you'll both know the extent of the support, so you can each plan for the future.
Consider in nonfinancial ways.
Your child may want cash, because they see that as the fastest resolution to their problem. However, cash isn't the only way to help your child. You could also help in nonfinancial ways.
For instance, maybe you could let them live in your house for minimal rent. You could let them join you for meals and do laundry at your house. You could help them establish sound financial habits by creating a budget. You might tap into your professional network and introduce them to people who may aid in their job search.
While cash may help their immediate need, nonfinancial guidance and assistance may be of greater benefit in the long run. You might even tie their cash support to other goals, such as adhering to a budget or applying to a certain number of jobs each week.
Share your challenges with them.
Your child likely doesn't have the same perspective on retirement as you. They may not understand how much money you need or how much saving you have left to do. Share this with them, and be honest and transparent. Let them know that if you can't fund your retirement, it may be them who is supporting you in the future. They likely don't want the roles reversed.
Better yet, consider taking them to a meeting with your financial professional so your child can get a full understanding of the scope of your challenges. If they understand your needs, they may think twice before asking for support.
For more information, contact us. We can help you and your child develop a strategy that works for both of you. Let's connect soon and start the conversation.
1http://www.bloomberg.com/news/articles/2015-03-05/parents-risk-retirement-to-support-millennial-kids
This information is designed to provide a general overview with regard to the subject matter covered and is not state specific. The authors, publisher and host are not providing legal, accounting or specific advice for your situation. By providing your information, you give consent to be contacted about the possible sale of an insurance or annuity product. This information has been provided by a Licensed Insurance Professional and does not necessarily represent the views of the presenting insurance professional. The statements and opinions expressed are those of the author and are subject to change at any time. All information is believed to be from reliable sources; however, presenting insurance professional makes no representation as to its completeness or accuracy. This material has been prepared for informational and educational purposes only. It is not intended to provide, and should not be relied upon for, accounting, legal, tax or investment advice.
16072 – 2016/8/31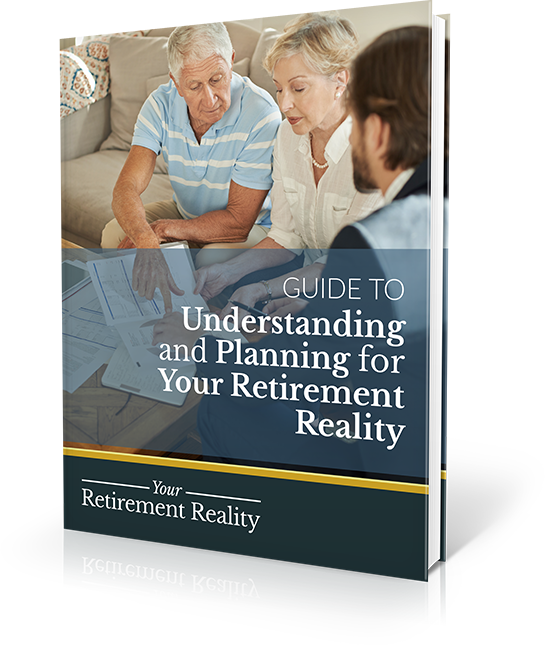 Reality Check: It Might Be Time to Revisit Your Retirement Income Plan
Funding your retirement today has changed dramatically from planning a retirement income a few decades ago. Today's economic circumstances have created a new reality that requires a different approach.
Download Now